Duty of Mental Health Providers to Warn and/or Protect Third Party Victims: The Tarasoff Standard
By Anthony S. Cottone | Byrne Legal Group | Issue 05 | Published on PLDQ
The facts of the cases are always unfortunate and often tragic. A patient receives mental health treatment from a psychiatrist, therapist, counselor, or another provider. Sometime there after,they are discharged and go on to commit an awful offense that leads to serious injury or even death. Lying in the background of these heart-wrenching and emotional stories is the issue of whether the provider who treated the patient (or the provider's institution) owed a duty to do something that would have prevented the act. This is a question that is extremely difficult to answer, and raises a conflict between emotions, the law, the practice of medicine, and public policy. Many states have constructed statutes, commonly known as Tarasoff statutes, that address this issue. This article will address the duties imposed upon mental health professionals in these scenarios, provide some brief history, and discuss the implications of how this legal duty plays out in various forms.

Tarasoff v. Regents of the University of California

The seminal case which lead to the body of law addressing a mental health providers' duty to third party victims was Tarasoff v. Regents of the Universityof California, 17 Cal. 3d 425, 551 P.2d334, 131 Cal. Rptr. 14 (Cal. 1976). This case involved a graduate student of the University of California, Berkeley, who, after being spurned by his love interest, Tatiana Tarasoff, dove deep into depression and triggered his mental illness. He sought treatment from a psychologist at UC Berkeley in 1969, and during his counseling sessions, verbally expressed an intent to kill Ms. Tarasoff. The psychologist requested campus police to intervene and detain the student, opining that he was suffering from paranoid schizophrenia. The student was involuntarily committed, but was later released after returning to what appeared to be his baseline. After this detainment, the student stopped seeing his psychologist, and ultimately murdered Ms. Tarasoff. Neither Ms. Tarasoff or her family was notified of the threats made by the student to his psychologist, and the family filed a wrongful death suit against the psychologist and various university employees. The trial court sustained a demurrer for failure to state a valid claim against, among others, the therapists and the university. To that point, the common law was clear that, as a general rule, a person did not owe a duty to control the conductof another. Ultimately, the case was heard by the California Supreme Court, which acknowledged that a defendant has traditionally only owed a duty to control the conduct of another person, or to warn of such conduct, where the defendant bears "some special relationship" to the dangerous person or the potential victim. The California Supreme Court held that such a special relationship exists between a therapist and his patient, and so a duty to exercise reasonable care to protect potential victims of that patient exists, despite that the third party was not their patient.

Specifically, the Court held "[w]hen a doctor or a psychotherapist, in the exercise of his professional skill and knowledge, determines, or should determine, that a warning is essential to avert danger arising from the medical or psychological condition of his patient, he incurs a legal obligation to give that warning."

The Court further held that "the public policy favoring protection of the confidential character of patient-psychotherapist communications must yield to the extent to which disclosure is essential to avert danger to others. The protective privilege ends where the public peril begins."

Impact of the Tarasoff Decision

There were heavy criticisms of the California Supreme Court's holding, not the least of which implicated the very practice of mental health professionals and their reputation in the community. The practice of psychiatry depends largely on the confidentiality between a patient and a psychiatrist, and to up set that confidentiality severely impacts both the psychiatrists delivering care as well as the patients being treated. How can patients be treated completely when they know a psychiatrist may be required to disclose what was once meant to be held in the strictness of confidence? How can psychiatrists treat their patients in the best possible way if their clients cannot trust that everything they say will not be disclosed to others? How does a mental health professional choose what actions to take in the face of so many competing interests in the face of potential grave consequences?

With the holding in Tarasoff, the line on deciding when a psychiatrist would need to disclose such information appeared subjective. Failures to disclose patient confidences and warn third parties could come with catastrophic results, not to mention significant liability. Too much disclosure runs a foul of breaches of privacy and confidentiality.

It was clear from the outset of the Tarasoff ruling that there was a need for more explicit interpretation of the third party duties imposed on mental health providers. Many states began codifying and/or adopting this duty, with some legislatures providing more clarity than others.

Codification of the Duty to Warn and/or Protect

Today, 29 of our 50 states have adopted a mandatory duty to warn and/or protect. 17 states have a "permissive" duty to warn and/or protect, which allows for disclosure or consultation with colleagues or attorneys in cases of uncertainty. Ten of those states that recognize the duty to warn and/or protect are not based in statute, but in case law. Only four states have not recognized such a duty.

As you will see, the differences in the manner with which the duty to warn and/or protect is adopted into a state's jurisprudence has significant impact on mental health professionals and their practice.

Mandatory Reporting California

It is only right to begin our assessment of Tarasoff statutes in the state where the duty began. California's duty to warn statute was first implemented in the wake of Tarasoff in California Civil Code § 43.92. This initial iteration of the statute established that the duty to warn would arise when the patient communicated to "a psychotherapist" a serious threat of physical violence against a reasonably identifiable victim or victims. Subsection (b) of the statute stated that"[i]f there is a duty to warn and protect under the limited circumstances specified above, the duty shall be discharged by the psychotherapist making reasonable efforts to communicate the threat to the victim or victims and to a law enforcement agency."

This statute did not have the desired effect of clarifying the ambiguities of Tarasoff. Over time, when the duty arose and how the duty is discharged became more expansive and harder to define.

Most notably, in the case of Ewing v. Goldstein, 15 Cal. Rptr. 3d 864(Ct. App. 2004), the duty was greatly expanded when the California Court of Appeals ruled that a duty arose when a family member of a patient discloses to the mental health professional that there was an imminent risk of violence against another. This ruling significant expanded the duty to warn, taking it from a duty imposed by communication from the patient to the therapist, to now include communication about the patient from a third party.

Additionally, the statute was being interpreted to impose both a duty to warn and a duty to protect. Therefore, the only way to discharge the duty when such communication was made was to warn the potential victim or victims. Anything less imposed liability, and any other reasonable efforts to protect the victim and control a dangerous scenario short of explicit warning did not help a psychotherapist defendant.

In 2006, California Civil Code § 43.92 was amended in an attempt to make clear that there was no separate "duty to warn", and that reasonable efforts to protect a victim were sufficient. However, this amendment still did not seem to clarify the ambiguity, and so in 2013, a new revision was passed which added a subsection clarifying that there is no "duty towarn and protect", just a "duty to protect." This provided the protection that mental health professionals needed, in allowing appropriate judgments to be made about what is the best course of action to protect a potential victim in the limited circumstances the statue presents.

Colorado

Colorado's duty to warn statute is codified in C.R.S. § 13-21-117. The statute defines the duty in subsection (2)(a) and states:

The facts of the cases are always unfortunate and often tragic. A patient receives mental health treatment from a psychiatrist, therapist, counselor, or another provider. Sometime there after, they are discharged and go on to commit a n awful offense that leads to serious injury or even death. Lying in the background of these heart-wrenching and emotional stories is the issue of whether the provider who treated the patient (or the provider's institution) owed a duty to do something that would have prevented the act. This is a question that is extremely difficult to answer, and raises a conflict death to an identified or readily identifiable person or persons, if the provider reasonably believes, or should believe according to the standards of his profession, that the client has the intent and ability to carry out that threat immediately or imminently.

The statute further provides immunity to mental health providers from civil liability, most notably, in failing to predict violence in a situation that does not meet the statutory definition. That is to say, where a patient makes an overt statement of specific and immediate threats of serious bodily harm to and identifiable person.

This statute provides well defined and strong protection for mental health providers in the face of the broader views of the Tarasoff standards in other jurisdictions.

Permissive Reporting Florida

Florida provides a duty to warn on a "permissive" basis. In Florida's iteration of the Tarasoff duty, the psychiatrist "may" disclose confidential patient communications to warn a potential victim and "must" disclose patient communications to communicate the threat to law enforcement.
‍
The statute, Fla. Stat. § 456.059states:

Notwithstanding any other provision of this section . . . when . . .[s]uch patient has communicated to the psychiatrist a specific threat to cause serious bodily injury or death to an identified or a readily identifiable person; and . . . [t]he treating psychiatrist makes a clinical judgment that the patient has the apparent intent and ability to imminently and immediately carry out such threat, the psychiatrist may disclose patient communications to the extent necessary to warn any potential victim and must disclose patient communications to the extent necessary to communicate the threat to a law enforcement agency.

This statute also, uniquely, then shifts the burden of potential liability to the law enforcement agency by stating, "[a] law enforcement agency that receives notification of a specific threat under this section must take appropriate action to prevent the risk of harm, including, but not limited to, notifying the intended victim of such threat or initiating a risk protection order."

However, prior to the statute's current language, the permissive duty arose when a patient made an "actual threat to physically harm" a victim or victims, and the psychiatrist made a clinical judgment that the person had "apparent capability to commit such an act and that it is more likely than not that in the near future the patient will carry out the threat". Additionally, the previous language of the statute was a pure permissive duty, stating that the psychiatrist "may disclose patient communications" to the potential victim" or to communicate the threat to a law enforcement agency." It is clear that the legislature found it necessary to impose some aspect of a "mandatory" duty, by changing the language related to informing law enforcement agencies.

A few things to note. First, only a psychiatrist is identified as the person who owes the duty or can be held immune. Second, that psychiatrist can use their "clinical judgment" in determining whether the duty arises. And finally, this statute sets up a scenario wherein a psychiatrist would almost always inform law enforcement alone, so as to satisfy their duty, protect themselves from breaches of patient confidentiality, and shield themselves from liability to a potential third party.

Case Law

Some states only have judicially created duties to warn and, while still helpful, these jurisdictions' lack of a codified duty can cause ambiguity and unpredictability for practitioners.

Pennsylvania
‍
The Commonwealth of Pennsylvania does not have a Tarasoff statute but does recognize the duty to warn. The seminal case on the issue is Emerich v. Philadelphia Ctr. For Human Dev., Inc.,720 A.2d 1032 (1998). This case dealt with a very familiar set of facts, where a woman was killed by an ex-boyfriend with a past history of violence. On the day of the victim's death, the assailant spoke to his counselor who recommended he go to the hospital after telling the doctor he planned to kill his ex-girlfriend. The assailant refused hospitalization. The victim called the counselor shortly thereafter, and the counselor warned her not to go to their apartment. She ignored the warning and was shot and killed.

The case was initially dismissed by the trial court and affirmed by the Superior Court, finding that Pennsylvania did not recognize a duty of mental health professionals to warn third parties. The state Supreme Court also affirmed, but only in these limited circumstances where it found that the defendant did discharge his duty to "warn" the victim.

Specifically, the Supreme Court recognized that when a patient "has communicated. . . a specific and immediate threat of serious bodily injury against aspecifically identified or readily identifiable third party . . . and . . . determines. . . that his patient presents a serious danger of violence to the third party" then the duty to exercise reasonable care to protect "by warning" the third party exists. See id. Since the defendant did" warn" the victim in this case, the Court chose to "leave for another day the related issue of whether some broader duty to protect should be recognized in this Commonwealth." It further made no efforts to clearly establish, in such a scenario, what other steps, or what form of warning, would suffice to discharge this duty.

It is unlikely that these questions will be answered until the legislature acts to implement a clear statute, or the Court is called upon to rule on a similar issue. And, therein, we see the difficulty in this area of law without legislation. The mental health professional, tasked with a grave scenario which may impose a duty to warn a third party in juris dictions such as the Commonwealth of Pennsylvania, is in a legal quagmire with little clear guidance upon which he or she can rely.

No Duty to Warn/Protect

Some states have no duty to warn and/or protect in situations as outlined in the Tarasoff case. Those states are Maine, North Carolina, North Dakota, and Nevada. North Carolina and Maine, through case law or statute, have affirmatively rejected the Tarasoff duties. North Dakota and Nevada simply have no jurisprudence on the duty. However, as a mental health professional, it is far more comforting knowing your legislature and/or courts have outwardly rejected the duty as opposed to never having addressed whether the duty exists. One can imagine scenarios in North Dakota and Nevada where the right case comes along that a Court must then address the issue as a case of first impression. Defense of such claims will lead to significant litigation and be left to persuasive authority and amici.

Conclusion

The Tarasoff standard is now well known in the mental health community, and educational institutions attempt to teach mental health providers about their duties and responsibilities in situations as described above. However, as illustrated, the protections, the circumstances, the duty owed, and the manner with which that duty must be discharged, vary greatly from state to state. In many respects, this duty remains a moving target for mental health professionals.

The existence of a Tarasoff statute can often help the defense of a negligence claim in these scenarios. Particularly, some of the stronger statutes, such as the Virginia's, provide immunity provisions that shield mental health professionalf rom liability should the very specific scenario laid out by the statute not be met. And as such, many cases addressing a duty to warn in Virginia end in favor of the mental health provider.

However, where the duty is not as well-defined, either by statute or by case law, litigation could survive longer, and the matter may require vastly more resources. Not to mention the fear that a mental health professional's very reasonable clinical judgment may expose them to significant liability. It is important to note that the American Psychiatric Association(APA) has written numerous amicus curiae briefs in duty to warn cases, and if you are faced with defending such an action, you should not hesitate to reach out for discussion and potential advocacy.

In today's world with robust debate between the link between violence and mental health, the mental health profession must be able to expand and progress without fear of their reasonable clinical judgments being the subject of litigation. Providers having knowledge of this area of professional liability are quite important, as is competent and zealous advocacy from the defense bar so that the mental health providers can continue to safely and confidently perform the invaluable services they provide our communities.
‍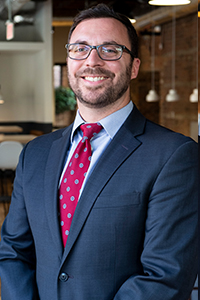 About the Author

Anthony S. Cottone (Tony) primarily defends healthcare clients including national hospital organizations, healthcare institutions, small practice groups, specialized treatment facilities, and individual healthcare providers in a large range of litigation matters including professional liability, board investigations, commercial litigation, employment litigation, and general liability matters. Mr. Cottone may be reached at acottone@byrnelegalgroup.com.